Dense Racking for 4D shuttles
Product Detail
Product Tags
The rack piece is the main support structure of the entire shelf system, mainly composed of columns and supports.
● Common specifications of shelf columns for goods:NH100/90×70X 2.0;
● The material is Q235, and the connection between the column, the cross brace and the diagonal brace is bolted;
● The column hole spacing is 75mm, the floor height can be adjusted every 75, the total column height error is ±2mm, and the hole spacing cumulative error is ±2mm.
● The safety of the bearing is considered in the design, and the safety factor of the shelf sheet is 1.65 when it is under static force.
● The maximum deflection of the rack column under the maximum load is ≤1/1000H mm, and the maximum deformation does not exceed 10mm.

● Common specifications of sub-channel beams:J50×30 X 1.5;
● The sub-channel beam material is Q235;
● The beam is an important part of the supporting track, through which the weight of the goods can be transferred to the shelf sheet.
● The beam is connected with the column through the column card, and is supplemented by a safety pin to ensure the safety of the system.
● The deformation of the crossbeam after loading the goods will directly affect the accuracy of picking up goods by the crossbar vehicle. Here, the deflection of the crossbeam is designed to be less than L/300 after it is fully loaded. Beam length error L±0.5 mm;
● Considering the safety of bearing, the safety factor is taken as 1.65 when considering the static force of the beam.
● The connection between the beam and the column is shown on the right: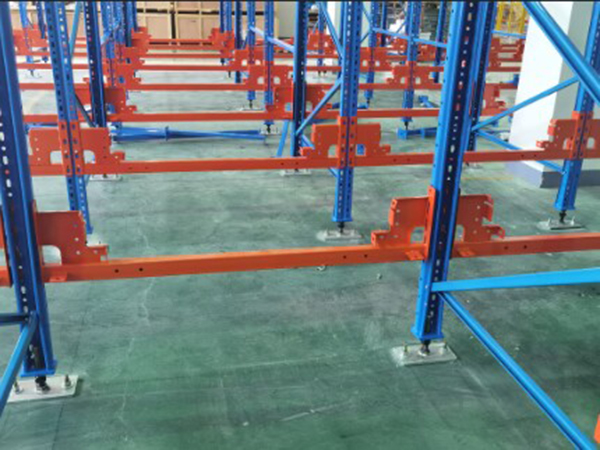 ● Common Specifications for Sub-Channel Tracks:140-62;
● Sub-channel track material selection Q235;
● The sub-channel track is a beam that directly bears the weight of the goods, and is connected with the sub-channel crossbeam support, and the weight of the goods can be transferred to the shelf sheet through the crossbeam.
● Surface treatment: galvanized;
● The track section and connection method of the sub-channel are shown in the figure on the right: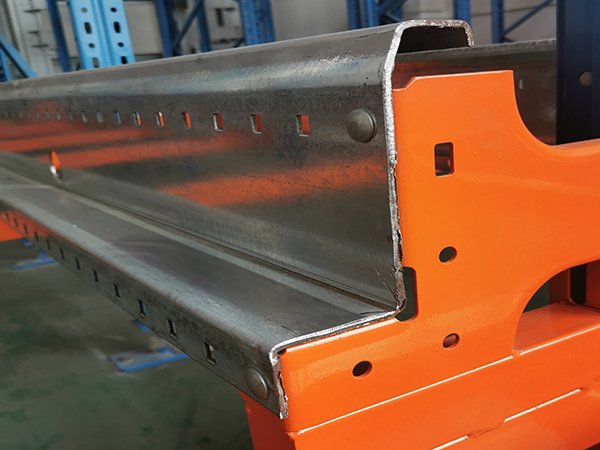 ● Main channel beam specifications:J40×80 X 1.5;
● The main channel beam material is Q235;
● The main channel beam is an important part supporting the main channel track;
● The beam of the main channel is connected with the column with high-strength bolts through bending column clamps to ensure the safety of the system;
● The beams of the main passage on each floor above the first floor are welded with supports on both sides, and the floor is laid, which is used for equipment maintenance;
● The schematic diagram of the beam structure of the main channel is shown in the figure below: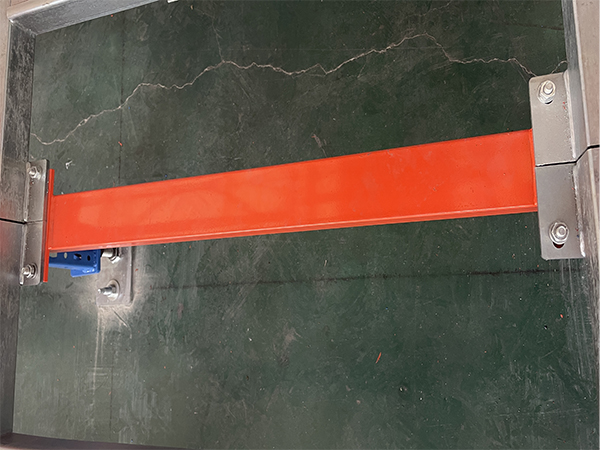 ● General specifications of the main channel track: square tube 60×60 X3.0;
● The track material of the main channel is Q235;
● The main channel track is an important part for the crossbar vehicle to run in the main channel. It adopts a welded well-shaped rigid structure to ensure its overall stability.
● Surface treatment: galvanized treatment;
● The track structure of the main channel is shown on the right: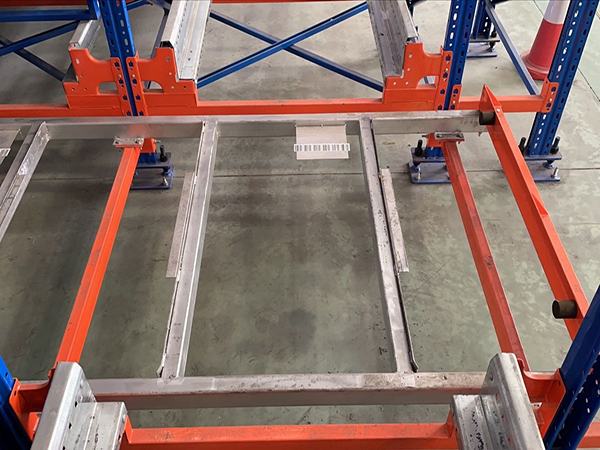 Connection of racks and ground
The connection between the column and the ground adopts the method of chemical expansion bolts. The structure of this kind of anchor can evenly disperse the force transmitted from the column, which is helpful for the ground bearing and ensures the stability of the shelf. The bottom plate is fixed on the ground through chemical expansion bolts. If the ground is uneven, the position of the bottom plate can be changed by adjusting the nuts on the bolts. After adjusting the level, install the shelf to ensure the installation accuracy of the shelf. This installation method is easy to adjust, and it is convenient to overcome the influence of the ground unevenness error on the shelf system. As shown on the right: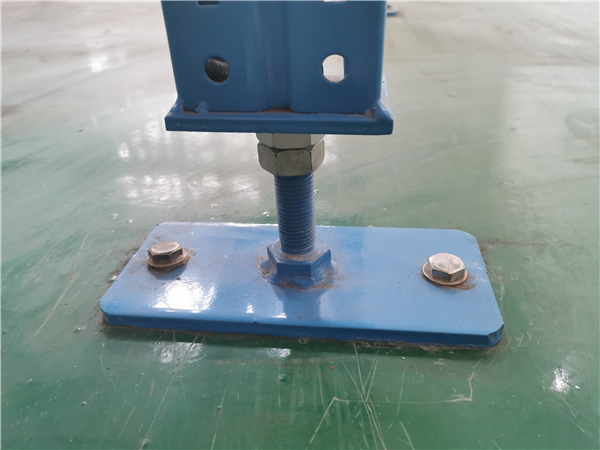 ---
Next:
RGV
---
Please enter the verification code